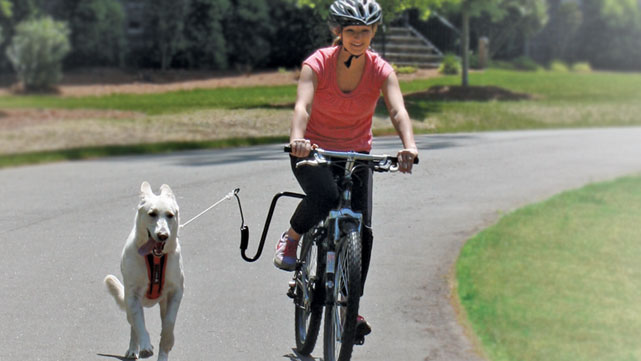 photo courtesy of Springer America

Before you learned how to drive a car and do your very first K-turn without the assistance of an instructor, your primary mode of mechanical transport was the bicycle. That good ol' trusty bike. You rode your bike to and from school, over to friends' houses, you rode around at the park, and toured the neighborhood by means of manually-operated 2-wheeled locomotion. If you were an adventurous and rather strong-willed youth, you may even tapped into your inner daredevil and performed some rather unwise stunts on your bike (the success/fail ratio varies). As an adult, you might've traded in 2 wheels for 4 in order to get yourself from point-A to point-B, but you know what they say: "You never forget how to ride a bike."

Cycling is one of the most thorough, comprehensive, and fun ways to exercise. Riding a bicycle concurrently works different muscle groups to give you the positives of strength, balance, and flexibility exercises combined with an aerobic workout. You'll build stronger bones and stronger muscles, plus this earth-friendly, green method of ground travel will help reduce your carbon footprint. Cycling can be therapeutic to those who experience the stress and frustration commonly associated with urban traffic and can be a socially-engaging way to get out and explore your surroundings. It's not just an activity that's loved by people of all ages; you can also enjoy it with your dog.

That's right. Your dog.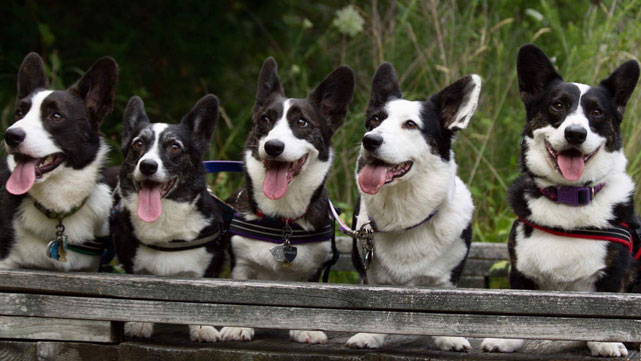 photo by Rakkaus Photography

Like us humans, dogs also require regular exercise and physical activity to keep their bodies and minds in good health. Cycling can be as valuable for your dog's own health and well-being just as it is in our own. No, we don't mean attaching a basket to the front so that your pupper can ride along (which is logistically impossible to do with some of the larger breeds in existence) or getting one of those tow-along buggies that you pull behind your bike. We're not talking about training your dog how to ride a bicycle, either. Springer America, importers of Norway's Springer brand of dog leash bicycle attachments, makes it possible for you to bring your buddy along for bike rides around town and get the proper exercise that both of you need.

Letting the dog join you on bike rides has several advantages versus simply going for a walk. Your dog can be allowed to run in a controlled environment while safely secured to you. You can spend any pent-up energy in a more time-efficient manner which, in turn, is beneficial for health and reduces the likelihood of your dog resorting to destructive behavior to alleviate boredom. By biking with your dog, you both may come to discover that it's far more engaging than the daily "bathroom" walk outside.

The Springer Dog Exerciser is comprised of a lightweight, yet sturdy metal bracket that attaches to your bicycle's frame and a steel spring arm that absorbs 90% of the forces exerted by the dog during a spontaneous lurch or sudden pull. The bracket is designed to keep the dog a safe distance away from the bike as to avoid accidental contact and there is even an emergency quick-release mechanism to detach yourself and the dog in case of collision or a snag from a solid object such as a tree, a sign or lamp post, or fire hydrant.

Springer America lets people and their canine companions share and enjoy a healthy, active lifestyle together. Check out our special Springer America section to find the Springer Dog Exerciser bracket and view our selection of Springer Dog Exerciser adapters, clamps, and add-on accessories.

Watch this video to see the Springer Dog Exerciser in action:

For more specialty goods for your animal friend (or friends), shop Our Pampered Home and visit our online Pets department. Be sure to check our blog regularly for new and helpful ProTips, tidbits, and lifehacks for around the home and everyday living.

Happy biking!