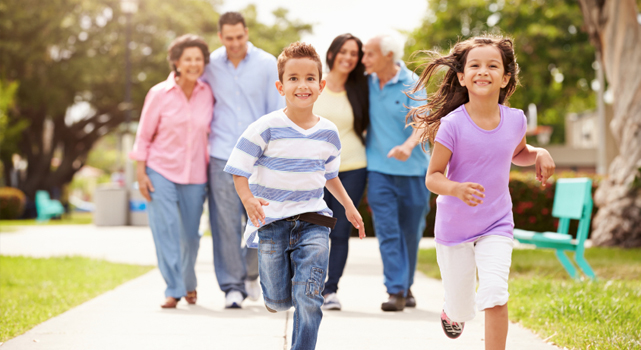 The month of August is when we celebrate Family Fun Month. Now, it's not exactly known when the notion first developed or who it was who thought of the idea, but it's a idea that we at Our Pampered Home fully support. With the day-to-day stresses that go along with being an adult, the responsibilities and all the commitments we make, we often lose sight of what's important in life. Whether it be a hectic job schedule or personal drive and ambition in the working world, our professional lives can become an express train that's barreling down the track at full throttle if not kept in check. Not that we intend for it to happen—it just does. The concept behind Family Fun Month is for us to make it a point to set aside time away from the grind and refocus on the simple joys in life: fun, family, and love.

So, what is one supposed to do for Family Fun Month? Since no one really knows of the true origins of Family Fun Month, we figure that because it's observed in August, it's a last-chance opportunity to get out and enjoy the Summer weather before the kids go back to school. This article on Disney's Babble website has 30 simple ideas for you and your family to spend time together. The easiest and most obvious are anything that involves the outdoors. Go on a picnic. Visit the beach. Go camping. Take the family for bike ride through the local town or state park. The point is to not overcomplicate things; don't let something that's supposed to be fun and easy-going end up becoming just another to-do on a task sheet. The better we're able to distance our professional lives from our personal one, we can be better people to our family and friends and those who depend on us for love and support.

Let's look at 3 simple and easy ideas for you and your loved ones to enjoy some much-needed family time.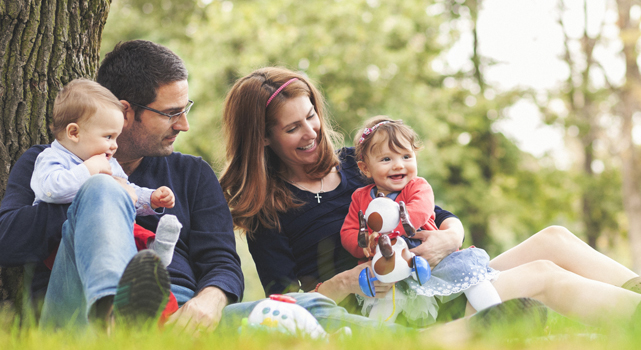 #1: GO OUTSIDE
Today, it seems as though people can't go a single solitary minute without looking at some sort of electronic device. Yes, we do realize the irony of that statement as a computer was used to write this blog and that you're using one to read it but take a moment and unplug yourself from the mobile electronic umbilicus and experience the outdoors. A camping trip, a day in the park, or even playing in the backyard. Get reacquainted with the outside world. After all, we could all use a little more fresh air.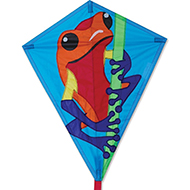 Kites have been around since the 5th century and have served many purposes from message delivery to military operation, to sport and recreational use. You might've even heard a legendary story about a famous American inventor who flew a kite during a lightning storm. Premier Kites features a selection of beautifully-crafted and colorful kite designs that range from the traditional to the ornate.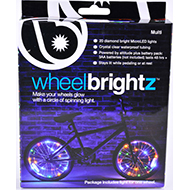 Wheel Brightz by Brightz Ltd. are a fun and eye-catching way to personalize your bicycle while adding safety features that make you more visible to motorists, pedestrians, and other cyclists. The super bright LED light technology looks stunning even in daylight, but it's when the sun goes down when the sharp colorful accents take on a new life, giving your bicycle a futuristic look straight out of the movie 'Tron'.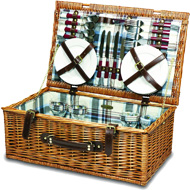 No day out in the park is complete without a proper picnic lunch! Picnic Time offers a full speciality lineup of picnic goods such as baskets, blankets, coolers, and portable chairs that are just as practical as they are stylish. Check out our previous feature on National Picnic Month to learn more about Picnic Time's spectacular selection of picnic goods and accessories.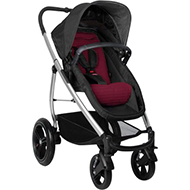 For families with new, recent additions to the brood, no need to hire a babysitter. Bring along the little one in any of our fine baby strollers and carriers from Mamas & Papas, Phil and Teds, and other quality manufacturers.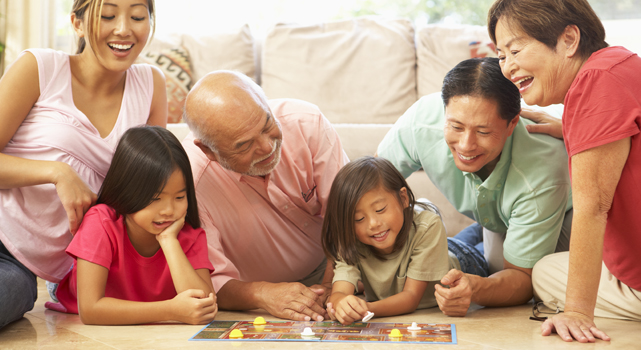 #2: PLAY A GAME
Summer usually means sun, heat, longer daylight hours, and fresh air. However, as nature tends to do, the weather might not always wish to cooperate with our outdoor plans. Don't get discouraged if it happens to be a little messy outside. Here are a few fun indoor activities that you can share with the family.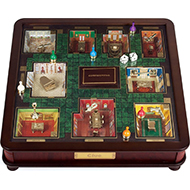 Immerse yourself in a crime drama with the classic board game, Clue. This time-honored game has all the makings of a suspenseful thriller mystery film. So much, in fact, that one was actually made based of the title in 1985.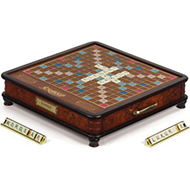 Put your brain and vocabulary to the test with the famous word game, Scrabble. Fun for all ages, this game utilizes strategy, ingenuity, as well as your understanding of language. You might even learn a new word or two!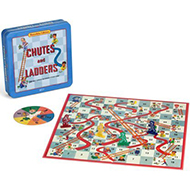 Chutes & Ladders is a timeless American classic, though its roots trace back to Ancient India when the game was called Snakes and Ladders. In 1943, Milton Bradley adapted the game for American audiences and renamed it Chutes & Ladders where today, it continues to be a top-selling board game title.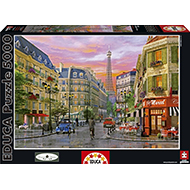 Puzzles are a fun and mentally-stimulating way to spend time. From basic jigsaw puzzles to detailed 3D puzzle sculptures, you and the whole family can enjoy hours of entertainment as you work together to assemble the finished piece. You can then either choose to preserve your efforts by either photographing the results or sealing it in clearcoat lacquer or, for the more rowdy and rambunctious, you can demolish it like giant rampant Kaiju and reassemble again at a later date.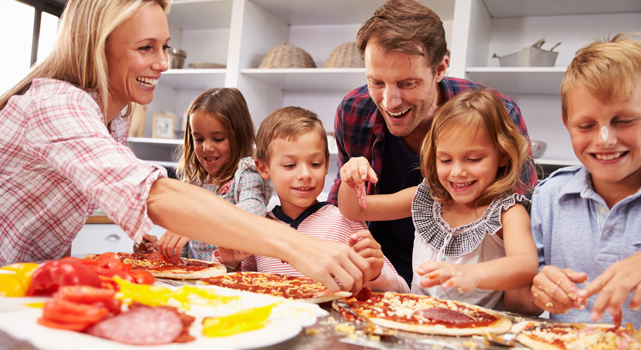 #3: COOK
"A family that cooks together, stays together!" Okay, I made that one up but what better way to spend time with the family while teaching the kids the importance of teamwork, as well as passing down to them a genuinely useful life skill? As humans, we need to eat in order to live and eventually, we're going to have to learn to do it for ourselves. I mean, I guess one could never learn how to cook and just order out every single night. But then that does get to be quite expensive over time and if you're living in an area where your cuisine options are limited, it tends to grow monotonous. So, instead of ordering out Dinner one night, get the family together and cook up something yourselves. We're going to do something easy and something everyone enjoys: pizza (I mean, c'mon now, who seriously DOESN'T like pizza?).

This Quick and Easy Pizza Crust recipe comes to us from allrecipes.com.

Ingredients:
1 (.25 ounce) package active dry yeast
1 teaspoon white sugar
1 cup warm water (110 degrees F/45 degrees C)
2 1/2 cups bread flour
2 tablespoons olive oil
Directions:
Preheat oven to 450 degrees F (230 degrees C). In a medium bowl, dissolve yeast and sugar in warm water. Let stand until creamy, about 10 minutes.
Stir in flour, salt and oil. Beat until smooth. Let rest for 5 minutes.
Turn dough out onto a lightly floured surface and pat or roll into a round. Transfer crust to a lightly greased pizza pan or baker's peel dusted with cornmeal. Spread with desired toppings and bake in preheated oven for 15 to 20 minutes, or until golden brown. Let baked pizza cool for 5 minutes before serving.
It's up to you to pick and choose your toppings. This is the most fun about making your own pizza, the customization part of it. You're no longer bound to a preset ingredients list on a menu. Extra cheese? Mushrooms? Meatballs? Pineapple (yeesh!)? You choose! You can either throw everything together or section off parts of the pizza to suit everyone's respective tastes. Ordering take-out is easy, but it's nowhere nearly as fun as making it yourself!

Tips:
The 14.6" X 14.6" Emile Henry pizza stone is perfect for large size pies and can withstand extreme oven temperatures. Perfectly crispy pizza crust every time!
Cuisinart's Curved Edge Pizza Cutter features a stainless steel cutting wheel with a non-stick coating and ergonomic handle.
For those who want to kick it up a notch, we've got a collection of gourmet condiments that'll give your pizza some extra bite! Tantalize the taste buds with hot sauces and spices from Slap Ya Mama, Original Juan, and much more in our specialty Food section.
Have a happy and safe Family Fun Month, everybody!